Concrete plants
Mobile concrete plants SUMAB from Scandinavia
Mobile and semi-mobile concrete batching plants Sumab designed on wheels or a container frame.
Our plants don't need any foundation and approvement. Mobile concrete plant can be installed on any flat ground.
We guarantee the production of concrete in 3 hours after delivery of mobile concrete plant to the job site.
Сomputer Siemens allows a one person to control a concrete plant.
Our mobile plants are ideal for use in a Middleland or in remote areas where there is no infrastructure in the presence of power (diesel generator), aggregates and cement.
12 month Warranty
EU standart.
Mobile concrete plants very quickly pay for themselves and are a good investment of money.
All wearing parts made from durable materials and may optionally be replaced individually, that is significantly reduces manufacturing costs. All the nodes of the plant is freely available, that is making it easy for daily maintenance and cleaning.
2 years warranty!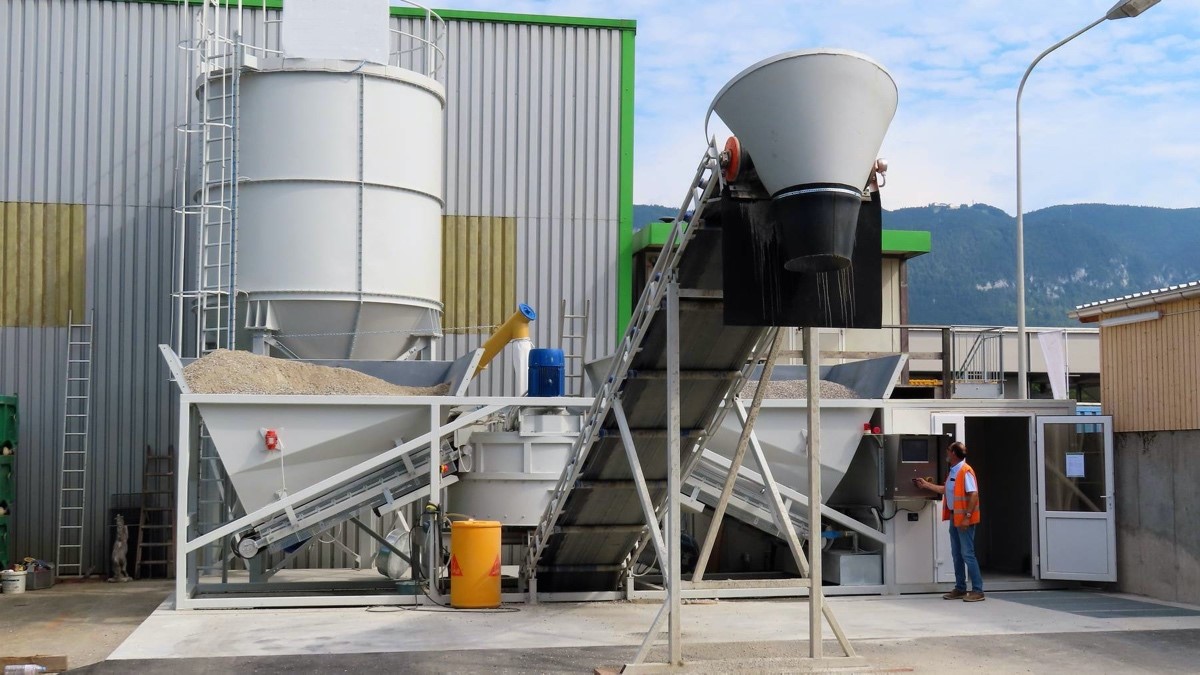 What we provide
Stationary concrete plants
Concrete technologies and equipment.
Our concrete plants can be used to prepare different types of high-quality concrete mixtures, which can then be used in the construction of buildings and in the production of construction materials.
SUMAB (Scandinavian & UK Machines AB) provides a full range of services regarding the supply of mobile/stationary concrete mixing plants, such as consultation, projection, installation, specialist training, servicing and the delivery of spare parts.