Mobile concrete plants
The mixing plant SUMAB K-40
NEW!
Description of mobile concrete

 

plant SUMAB K-40
Mobile concrete batching plant Sumab K-40 is intended for the production of high-quality concrete and concrete mixes in volume 30-40 m3 per hour. Exact performance of the plant capacity depend on type and mark of produced concrete, and also, on used aggregates, cement and quantity of chemical additives.
This batching plant is mounted on a container frame and can be transported in a 40 foot open top container.
It has 4 aggregate storages  3,8 м3 each, with increasing of boards to 5 m3


Pan-mixer 1500\1000 liters, coated by 12 mm layer of special steel. 5 mixing arms.

Automatically opens the damper supply ready-mixed concrete.

Pan-mixer 1500\1000 liters, coated by 12 mm layer of special steel. 5 mixing arms.

Automatically opens the damper supply ready-mixed concrete.

Additive pump with hose and PC control.

Batching plant is equipped with a comfortable cabin and a system of automatic control of the plant. Modern Siemens computer system enables to produce 100 recipes and sorts of concrete. You can print each mixture of ready batch in kilograms and percent, that prevents the theft of cement or aggregates in the preparation of a concrete mix.

Optionally can be delivered: cement silo, cement screw, belt conveyor for supply of ready-mixed concrete from the mixer.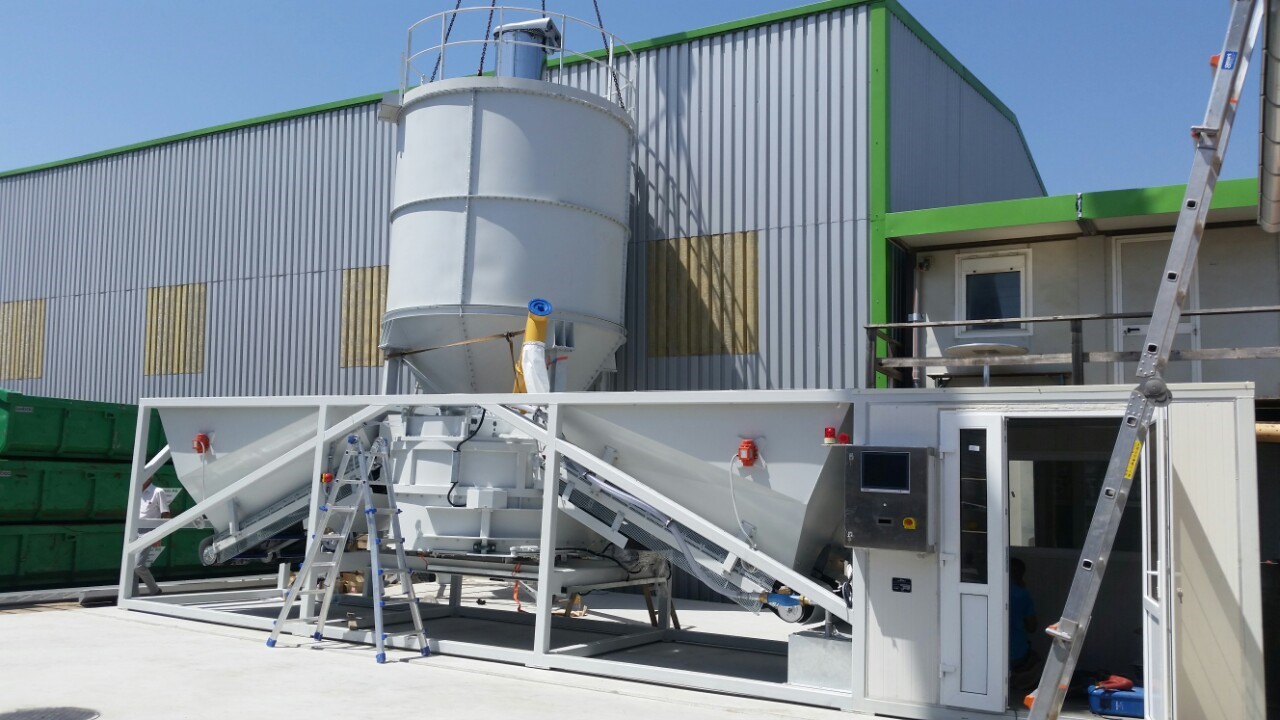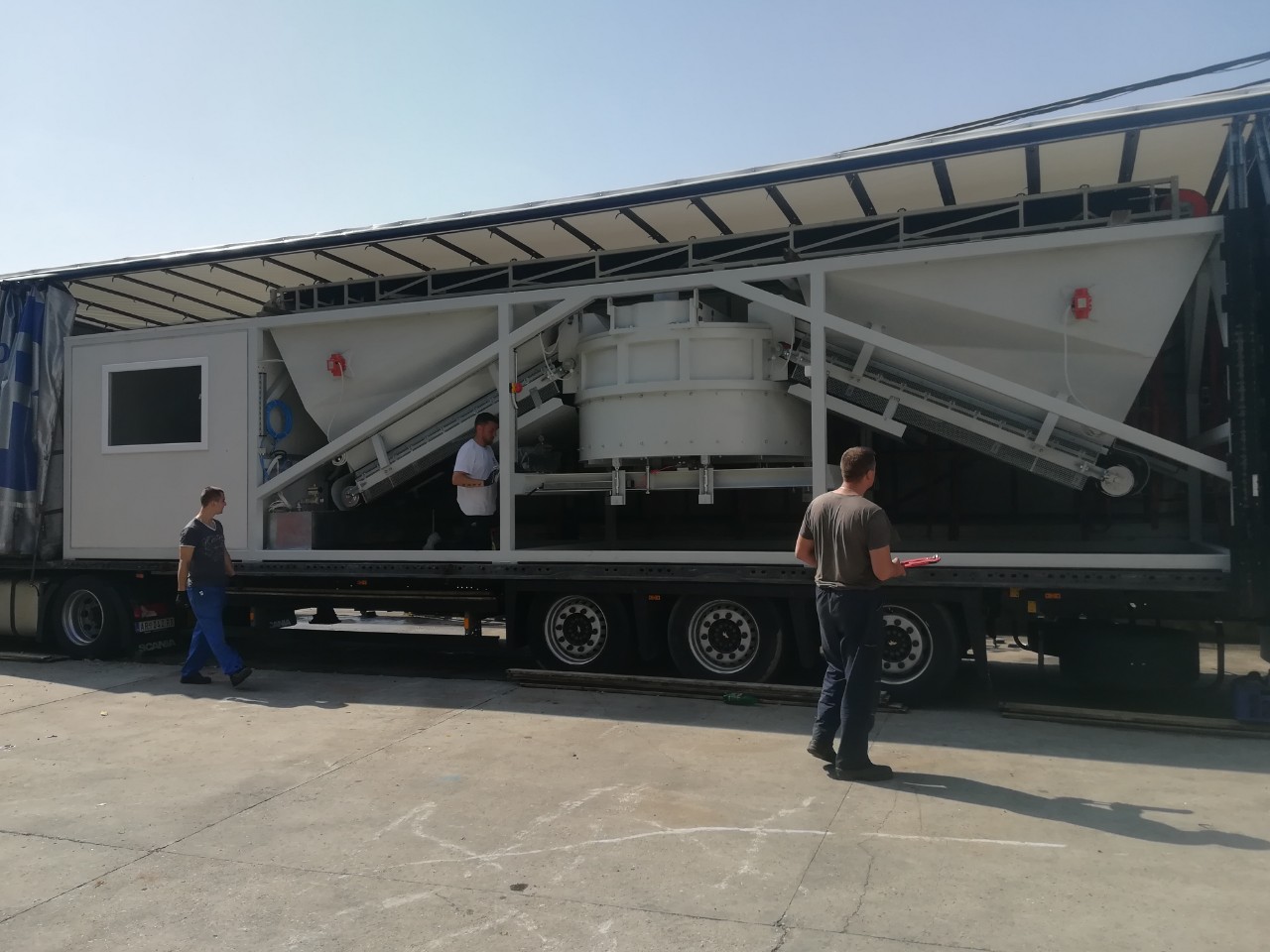 SUMAB K-40
Capacity: 30-40 m3 per hour
Number of warehouses for inert materials: 4*2.4m3
Mixer volume: 1500/1000 litas
Number of concrete recipes: 100
Advantages of mobile concrete plant SUMAB K-40:
Concrete production is already possible within 3 hours after delivery of a plant to a work area!
A mobile concrete plant can be easily moved from one object to another.
You don't need any foundation and agreements for the installation of the concrete plant
 Mobile concrete plant can be installed on any flat surface with minimum dimensions 15 х 20 meters.
The Siemens Computer system only requires one person to control the plant.
Mobile

concrete plant

 

will suit You

 

if:
You are workingon a state project.
Work is carried out on a long stretch of road, and mobility is required in order to change the location of the plant.
You participate in projects in various regions.
You want a plant that is more environmentally conscious.
You have a temporary work site for the plant or have a temporary project.
You need a quick payback.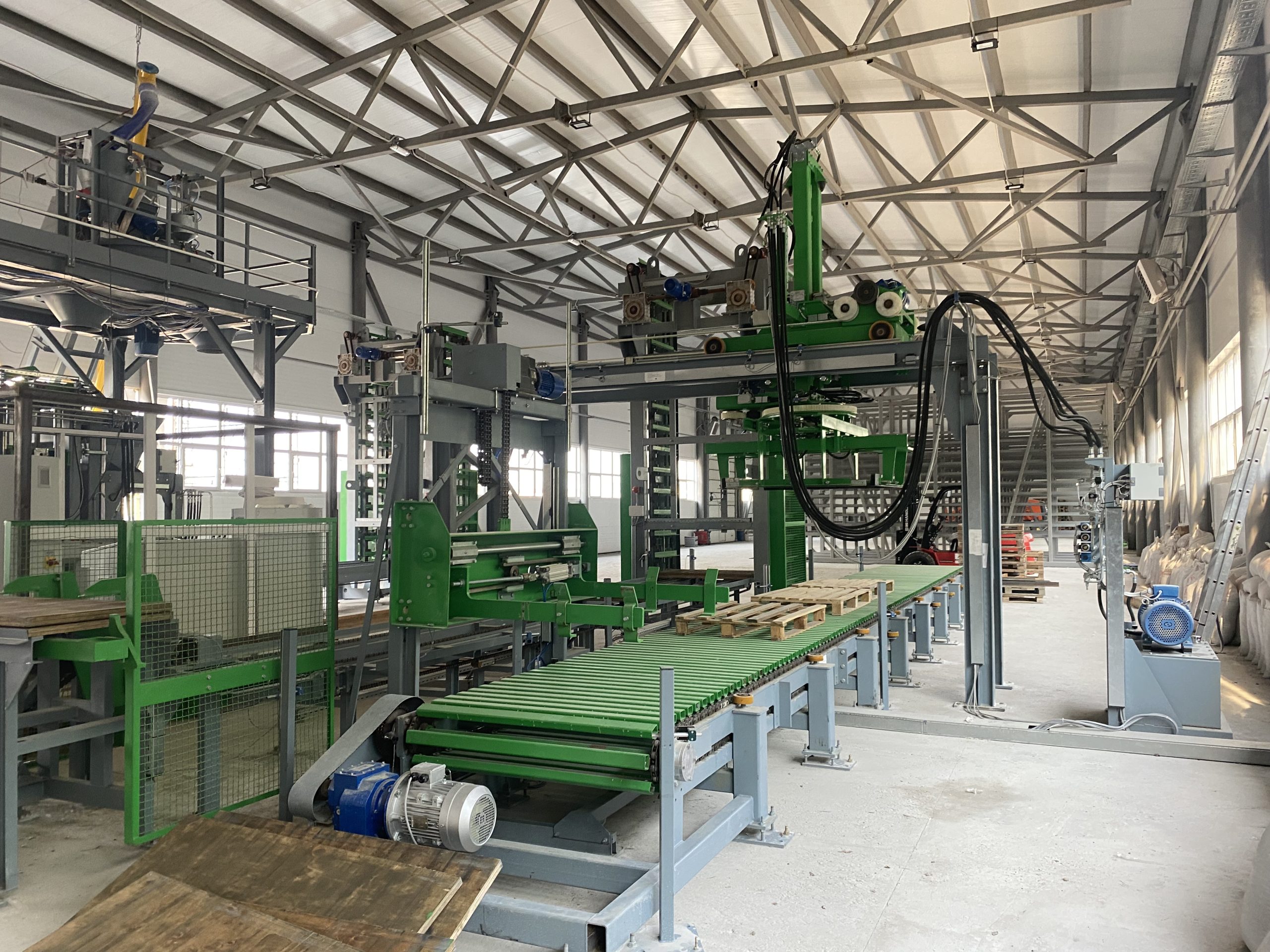 What we provide
Mobile concrete plants
SUMAB mobile concrete plants are manufactured using new technology and allow you to produce high-quality concrete in remote areas wherethere is no infrastructure.
Our mobile concrete plants quickly pay for themselves and are a good investment ofyour money.
All wearing parts are made from durable materials and may be replaced individually if needed, which significantly reduces manufacturing costs. All the units are easily accessible, making it easy to complete daily maintenance and cleaning.