Stationary concrete plants
The mixing plant SUMAB T-20
NEW!
Description of stationary concrete

 

plant SUMAB T-20
The concrete batching plant Sumab T-20, described below makes the production of wet or dry concrete with high quality and homogeneity. Materials which are inserted in high quality plant and all kinetic moves of machine are controlled over electro-hydraulic and electro-pneumatic units, and also controlled by electronic units made by world recognized manufacturers. Besides that, plant is made in several modules, which gives possibility of adapting of whole equipment according to every specific demand from buyer. In continue, offer is made by basic needed technical entering parameters of batching plant:
Turbine type concrete mixer 750 liters of output of fresh vibrated inserted concrete;
Coming construction for support;
Height of overhang [exhaust] 4 m;
Nominal production capacity 15-20 m3/h of fresh vibrated inserted transporting concrete in continuous work (based on 60 sec continuous cycles);
3 types of aggregates;
Weight dosing of cement, aggregates and liquid additives;
Volumetric dosing of water;
Control by manual and automatic [by computer] with 100 different programs [different concrete mixtures];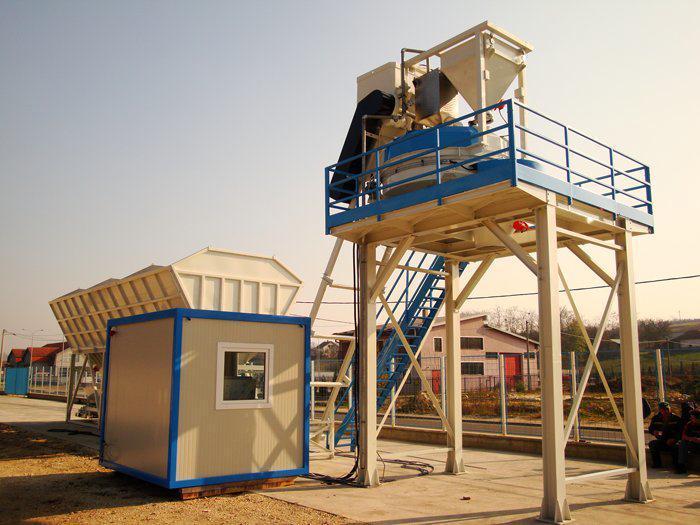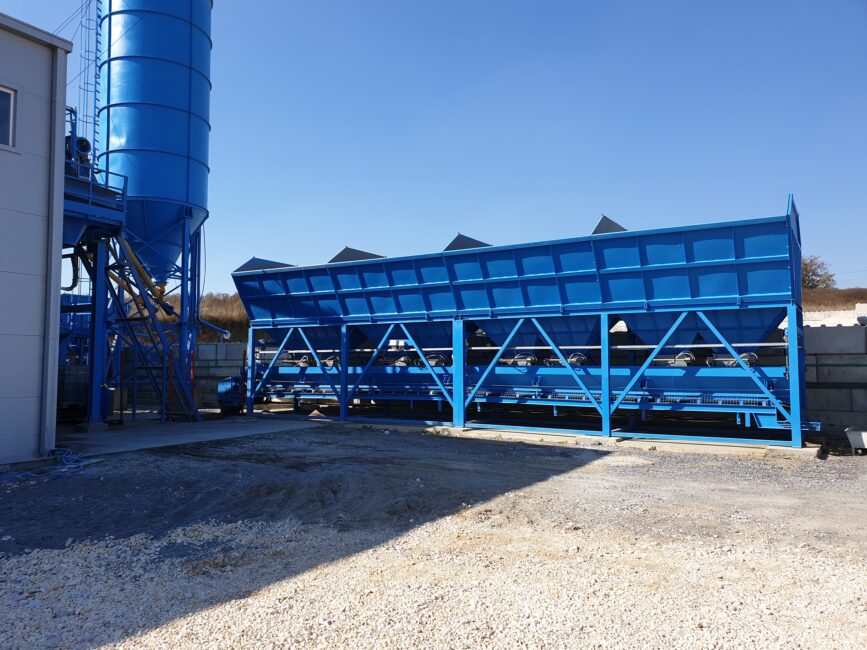 SUMAB T-20
Capacity: 15-20 m3 per hour
Number of warehouses for inert materials: 3*10m3
Mixer volume: 750/500 litas
Number of concrete recipes: 100
Advantages of SUMAB T-20:
Compact transporting of plant saves Customer's cash.
Special paint is guarantee of durability of a plant.
Concrete plsnt is capable to make more than 100 concrete sorts with changing of recipe for each subsequent batch.
Automatic control of a plant, computer 

SIEMENS

 (Germany)

SUMAB

 has more than 40 years of expirience in producing of concrete plants European quality.
Stationary

concrete plant

 

will suit You

 

if:
You are planning to start Your own business in the sphere of producing and delivery of 

ready-mixed concrete

.
You have a big consruction project and You need a 

permanent producing of 

numerous 

concrete.

You are engaged

 

in the production

 

of concrete products

.

You need to

 

produce

 

concrete

 

all year round

.
You are making a development of big districts and 

quarters, and Your objects are closed to each other.

You have own company: Plant of concrete or concrete products and You nee to modernize or extend the production.
Other stationery concrete plants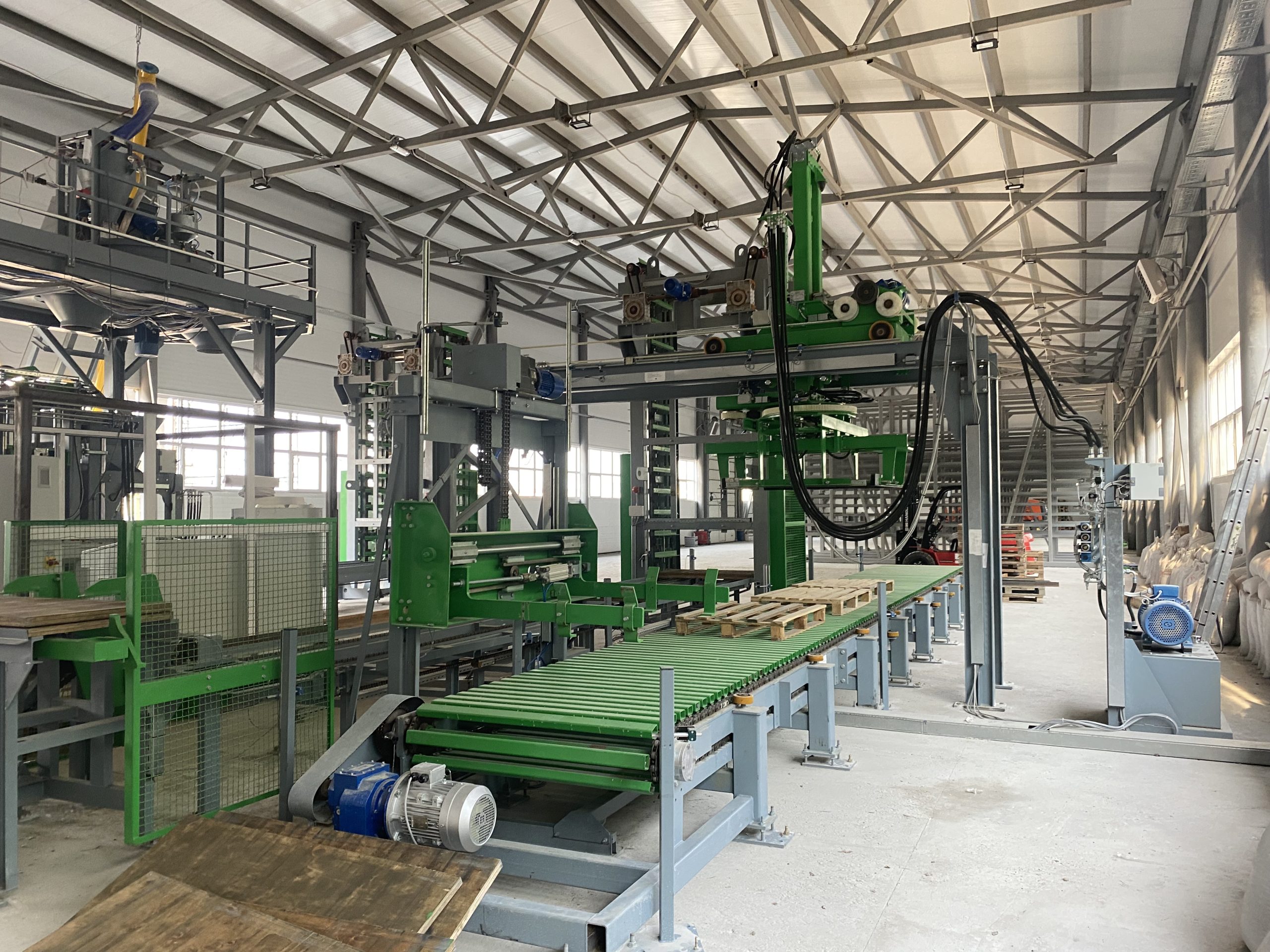 What we provide
Stationary concrete plants
SUMAB Stationary concrete plants are highly profitable!
Stationary concrete plants Sumab are prefabricated concrete units that are designed for the production of high-quality concrete and concrete mixtures, in various volumes. They are equipped with the required number of warehouses for inert materials, depending on the needs of the customer. The supply of inert materials can be carried out through a skip or using a belt conveyor.
They can be equipped with a planetary mixer or a two-shaft horizontal mixer.
The concrete plant is equipped with a comfortable control cabin and an automatic plant control system. The modern Siemens computer system makes it possible to produce more than 100 recipes and grades of concrete.
Our concrete plants can be paired with a SUMAB concrete block making machine, which will make it possible to produce various types of small-piece concrete products, and will achieve maximum work efficiency and production automation.